Appendix 1: The Many Dimensions of ICZs
Conceptual framework.
ICZ Dimensions
Features and Examples

Physical

Spatial configuration: Includes the creation of intentional focus points or nodes for IG (intergenerational) interaction (as well as pathways for comfortable exit from such interaction)
Spatial features (e.g., artwork, photos and other artifacts) that serve as catalysts for IG understanding and engagement
Questions to consider:


Functionality of space: Accessibility (incorporation of universal design principles)? Safety? Comfort? Convenience?

Flexibility of design: Can the design accommodate changes over time in user needs, abilities, interests, concerns, etc.?

Is space designed to foster/accommodate unstructured as well as structured IG encounters?

Temporal

Temporal patterns in how space is used (daily, weekly, yearly patterns of use)
Issues to consider:


Generational differences in daily schedules and usage can pose as potential IG distancing factors. (For example, students are in school during the day, while many older adults tend to engage in senior center and other activities in the morning, lunch time, and early afternoon.)

Older and younger users may also have different weekly and yearly schedules as dictated by school, work or vacation calendars.


Transformation of a space over time (consider relevant socio-historical factors)

Psychological

Perceptual

Space comes to be perceived as place - experienced, remembered, and conceived place Dimensions of place:


Place identity - where personal meaning and memory comes to be associated with places

Intergenerational place - perceptual shift from my space/place to our space/place. Shared places can be negotiated and designed to encompass multiple layers of shared meaning and experience.

Cognitive

Cognitive understanding of age diversity and place-based possibilities for IG engagement

Psychosocial

Emotional appreciation of age diversity and place-based possibilities for IG engagement Patterns of social inclusion/exclusion with regard to generational position

Sociocultural

Ability to use the environment to pursue desired social contact, relationships, and affiliation within and between generations
Ability to use the environment to practice and maintain activities consistent with cultural traditions and local heritage
Sources of potential intergenerational tension might include exclusionary pressures and when places become contested (e.g., changing socio e conomic make-up of a neighborhood might pit new, younger residents against long-time, older residents)

Political

Who is "in charge"? - Social and institutional power structures for making decisions about how a space is developed and sustained/modified over time
Pathways for participation - Do participants have choice regarding activities?

Institutional

Policies, regulations, legal issues, etc.
Institutional norms around ages and access (e.g., age requirements for entrance or for seeing certain films/shows)

Virtual

Online meeting places that provide opportunities for sharing information and experiences Cyber ICZs that link to physical ICZs can:


increase the popularity of physical ICZs

enable and facilitate the use of physical ICZs

Ethical

An empowerment orientation:

Provide people with opportunities for contributing meaningful input into the design, development, and evaluation of ICZs
Provide people with choice with regard to how they utilize ICZ spaces and engage others in these settings. ( In a park, for example, some people may prefer their interaction to be "passive," like sitting and watching children play.)
Interaction should not be "forced." Communication should be a fluid process, where the dynamics evolve as participants negotiate their respective needs, interests, and perceptions of the setting and of one another.


An intergenerational justice orientation - Access and usage should be attentive to issues of generational equity and fairness.

This was first produced as a handout to support the efforts of the Intergenerational Contact Zone (ICZ) Working Group, a group convened by the Oxford Institute of Population Ageing on June 26, 2015. This resource aims to draw attention to the many factors (e.g., sociocultural, psychological, institutional, economic) that affect how ICZ spaces develop over time, how they function, and how they are perceived by the inhabitants of such spaces. This handout is part of the ICZ working group's overall effort to crystalize our understanding of the overall ICZ concept and lay the foundations for exploring new applications for intergenerational living and learning.
ICZ coordination team: Matt Kaplan (Penn State University, U.S.), Mariano Sanchez (University of Granada, Spain), Leng Leng Thang (National University of Singapore), and Jaco Hoffman (Oxford University, UK and North-West University/Vaal Triangle Campus, South Africa).
For more information, contact Matt Kaplan (msk15@psu.edu).
Contact Us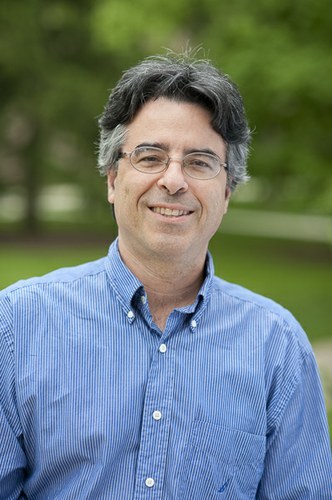 Professor, Intergenerational Programs and Aging
Contact Us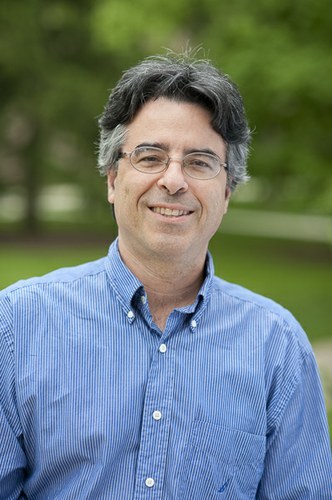 Professor, Intergenerational Programs and Aging