Wired for What? Technological Innovation and the Way We Care for Frail Older Adults
When former First Lady Rosalynn Carter testified before the Senate Special Committee
on Aging in 1998, she said, "There are four kinds of people in the world: those who have been caregivers; those who currently are caregivers; those who will be caregivers; and those who need caregivers."
Statistics bear this out. About one in every four households is involved in some form of
caregiving, with more than 22 million households with persons providing care to someone aged 50 years or older. With the majority of caregivers dedicating 20 hours or more a week to caregiving, many struggle to remain employed and meet other family obligations.
For many, technology holds the key to meeting such caregiving-related challenges.
Advances in technology -- including telemedicine, expanded uses of the Internet, and robotics -- are beginning to transform the way we care for frail older adults. For frail older adults living at home alone, for example, there are now electronic daily reporting services that use simple wireless motion and light sensors to collect data on their daily living activities.
Similar services are becoming available to record amount of sleep, bodily temperature,
heart rate, falls and even whether needed medication has been taken. Signs of reduced activity, often an indication of deteriorating health, are reported to family members -- usually adult children who are living at a distance or tied up at their workplace during the day.
There are also advances in telemedicine. For people with diabetes, heart disease and
other chronic disorders, computers are being used increasingly to monitor vital signs and send the data straight to nurses, physicians and other medical professionals. The U.S. Veterans Administration, a leader in developing telehealth technology, has piloted systems that include use of videophones, telemonitors, in-home message devices and personal computers with interactive chat rooms.
To help seniors who are wheelchair-bound to navigate easily and safely around their
homes, investigators at the University of Pittsburgh and AT Sciences have developed prototype sensor and control devices that can be installed in wheelchairs to help users detect obstacles and drop-offs.
Various teams of researchers are developing prototype models of "personal robotic
assistants" to augment human caregiving in homes and caregiving institutions. In some cases, robots are provided with interactive capabilities as a means for providing companionship for their elderly owners. Along these lines, a Maryland-based company created a robot in the form of a cat, complete with an array of touch, sound and sight sensors. In the company's promotional material, it is noted that "Max," the cat, "responds to human movement, has feelings and desires, acknowledges its name when called, and has a personality that adjusts to its owner."
The Internet is proving to be an immensely powerful tool for providing older adults and
their families with health advice, greater access to caregiving resources, and information on topics such as financial planning and travel opportunities. Organizations such as the National Institute on Aging, the National Library of Medicine and SPRY Foundation provide helpful advice on how to make Web sites more "senior friendly." To accommodate aging-related changes in vision and certain cognitive abilities, it is suggested that information on the Web be presented in short sections, with consistent layouts, simple language and with text that includes few inferences and uses positive, active voice statements.
At the point where technology and caregiving meet, the focus, especially when looking
at ways to improve health, is primarily on using technology to prolong life. However, there are questions that need to be asked regarding the quality and purpose of the life we are prolonging. This concern is conveyed in the simple question, "Wired for what?"
In much of the research and commercial literature describing technological innovation
in the area of caregiving, the primary emphasis seems to be on enhancing the independence of frail elders. Yet, we also need to enhance their interdependence, that is, their relationships with others. What is the use of helping people to "age in place" -- remaining in their home and community settings -- if they are in danger of losing their connectedness with other human beings in their community?
The Dutch have a saying, "Unknown makes unloved." Few people would argue that
having a robot "companion" contributes to either being "known" or being "loved." This is true unless, of course, the robot is outfitted with devices designed to intrigue and encourage friends and neighbors to visit. From an intergenerational point of view, a robot can provide a great platform (literally) for engaging visiting youth in all sorts of interactive games and activities. And using the technology of the Internet, when visiting youth go home they can engage their older adult friends with e-mail in various ways, including as pen pals, companions, mentees and co-learners of computer skills.
These examples illustrate ways in which technological innovation can stimulate and
support human interaction. The challenge then becomes one of figuring out how "high tech" can lead to "high touch." What we need more of, technologically speaking, are
tools/devices/services that strengthen relationships and enhance life by broadening the "circle of care."
Contact Us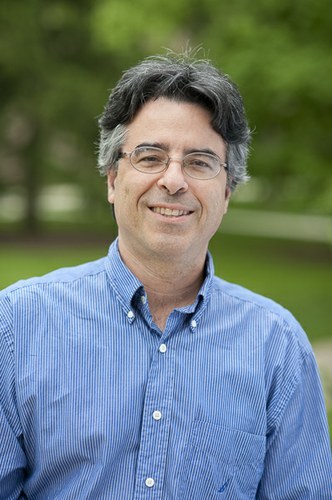 Professor, Intergenerational Programs and Aging
Contact Us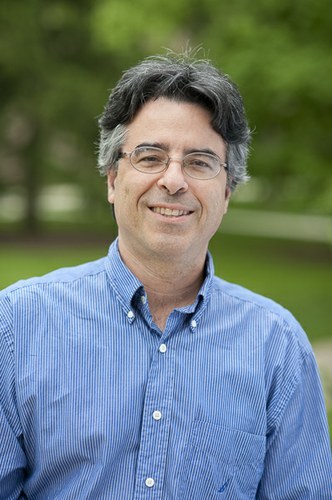 Professor, Intergenerational Programs and Aging