Presenters at the July 5-7, 2022 PA Intergenerational Conference
Frances Alloway
Dietitian and Nutrition Consultant, Penn State Extension
As a Senior Nutrition Educator with Penn State Extension, I managed two federal nutrition education grant programs (EFNEP and SNAP-Ed) that provided research-based nutrition education, food preparation guidance, and skills to low-income families, youth, and seniors. Many families lived in multigenerational homes and intergeneration education was provided when possible. I also was part of the team that wrote, piloted, taught, and evaluated FRIDGE (Food Related Intergenerational Discussion Group Experiences). Presently I teach nutrition education and cooking classes for Main Line School Night.
Jacqueline Amor-Zitzelberger
Community Educator, Penn State Extension
Jacqueline Amor-Zitzelberger is a community educator for the Penn State Extension Family Wellbeing team and a member of the Relatives as Parents Program (RAPP) team. Jacque has a master's in adult and community education and an undergraduate in psychology. She worked for several years in the mental health and education system, providing professional development for families and their children state and nationwide. Jacque is a certified trainer in Mental Health First Aid for Older Adults through the National Council for Mental Wellbeing, and currently collaborating with West Virginia University Extension to develop educational lessons for kinship support groups. She is an advocate for caregivers struggling with the challenges of raising young children and youth.
Patty Aguilera, M.F.T., D.Ed.
Assistant Teaching Professor of Human Development and Family Studies, Penn State University
Dr. Patty Aguilera is an Assistant Teaching Professor of Human Development and Family Studies. She earned her doctorate in Lifelong Learning and Adult Education at Pennsylvania State University. Dr. Aguilera holds an M.S. in Psychology and completed a residency in Marriage and Family Therapy. She has been teaching since 1995 at the graduate and undergraduate levels. In addition to her teaching, Dr. Aguilera worked as a clinical therapist and supervisor and created a school for older adults in Mexico. Her research has most recently focused on topics related to older adults such as education for senior citizens, ageism, community well-being, intergenerational activities, and strategies to promote cognitive health.
Ilona Ballreich, MPS
Program Manager for the Sustainable Communities Collaborative, Penn State University
Ilona works closely with faculty, students, and community partners to ensure meaningful, experiential, curricular student projects focused on the sustainability needs of the community. Ilona honed her skills in community engagement as the executive director of a non-profit organization. She has a BS in Industrial Technology from West Virginia State University and an MPS in Community and Economic Development from Penn State. She is also trained as a Blueprint Communities Facilitator through the FHLB and PA Downtown Center, and in Heart & Soul community development techniques. She is a successful grants writer and administrator and serves on numerous community organizations and boards.
Kristina Brant, Ph.D.
Assistant Professor of Rural Sociology, Penn State University
Dr. Kristina Brant is an Assistant Professor of Rural Sociology at Penn State. She is engaged in community-based work, with a goal of informing policy and practice to support the vitality of rural U.S. communities. Her core research program concerns the family and community dimensions of substance use. She utilizes qualitative methods, including ethnography and in-depth interviewing, to examine these issues in rural Appalachia. With Penn State Extension, she puts this research into practice through programming in Pennsylvanian communities. Outside of this focus, she also conducts research on rural healthcare access, immigration policy, and people's utilization of their social support networks. Kristina earned a bachelor's degree in sociology and economics from the University of Chicago and a master's degree and Ph.D. in sociology from Harvard University.
Michelle Bulger
Coordinator, Program Developer and Person-Centered Design, Vincentian Collaborative System
Michelle is the Coordinator, Program Development and Person-Centered Design with Vincentian Collaborative System (VCS). She has more than 25 years of experience in health care, serving in patient access, finance, customer service management, experience design and training and development roles. Her current position at VCS allows her to call upon her comprehensive background and connect with care givers, patients/residents and families as she develops and presents educational programs focused on person-centered care, process improvement, and culture change. She has been a featured speaker at LeadingAge, LeadingAge PA, AADNS, IHI National Forum, All Together Better Health, The National Patient Safety Congress, and the American Organization of Nurse Executives (AONE) Care Innovation and Transformation Program
Anne Burgevin, M.A.
Poet and Creative Writing Teacher, Intergenerational Leadership Institute Fellow, Penn State University
Anne Burgevin blends her professional work as a former elementary teacher and a creative writing teacher with her passion for haiku. Helping children and young adults explore their role as stewards of our natural resources is important to Anne's sense of purpose as an educator, as is assisting her students in their search for their voice and expressive nature. She has found haiku to be an exciting vehicle for these goals. Anne's first collection of haiku was published three years ago. She is currently working on her second. Frozen Earth is available at Red Moon Press or from her website: anneburgevin.com. Anne recently became an associate editor at The Heron's Nest, an esteemed haiku quarterly journal founded in 1999.
Rosanna Burkey, Ph.D. (ABD)
Certified Career Services Provider, Certified Professional in Talent Development, RCB Training & Consulting, LLC
Rosanna brings 26 years of experience working with adults in Business and Industry. She has worked in the building products, food manufacturing, textile, and telecommunications industries, including multiple labor unions. Rosanna has been a self-employed organization development and training (OD&T) consultant for RCB Training & Consulting, LLC for the last 13 years. She has a diverse background in the OD&T field as an instructor, instructional designer, one-on-one coach, group and team facilitator, career advisor, and organizational change agent. Rosanna is a doctoral student in the Workforce Education program at Penn State University, with ABD status, and is currently conducting her dissertation study. Rosanna's research focus is using inter-generational knowledge transfer in the workplace. Rosanna is a Certified Professional in Talent Development (CPTD) from ATD, a Certified Career Services Provider (CCSP) from NACD, and earned her Online Teaching Certificate from Penn State University. She is a member of the PA Intergenerational Relationships Think Tank and has presented her knowledge transfer research during Penn State University's 2021 Organization Development and Change Conference.
Donna Butts
Executive Director, Generations United
Donna Butts is the Executive Director of Generations United, a position she has held since 1997. Generations United's mission is to improve the lives of children, youth and older adults through intergenerational collaboration, public policies and programs for the enduring benefit of all. Previously she served in leadership positions at several youth serving organizations including the YWCA, National 4-H Council, and Covenant House. An internationally known speaker, author and advocate, Butts frequently addresses intergenerational connections, grandparents raising grandchildren and policies effective across the lifespan. She has served on five United Nations expert panels on intergenerational and family issues. She served as an at large delegate to the 2005 White House Conference on Aging and attended the 2015 conference. Her commentary has appeared in, among others, the New York Times, the Washington Post, the Christian Science Monitor and the Wall Street Journal. She has been interviewed on national and local radio and television including the TODAY Show, National Public Radio and ABC News. Butts is a graduate of Stanford University's Executive Program for Nonprofit Leaders. She was recognized three years in a row by The Nonprofit Times as one of the Top 50 most powerful and influential nonprofit executives in the US. In 2015 she was named one of the Top 50 Influencers in Aging by Next Avenue. Under her leadership, Generations United received the 2015 Eisner Prize for Excellence in Intergenerational. In 2017 she was honored by the International Federation for Family Development. Butts is a member of the National Academy for Social Insurance and the editorial board of the Journal of Intergenerational Relationships: Programs, Policy, and Research.
Dorothy Christensen
Intergenerational Leadership Institute Fellow, Penn State University
Dorothy Christensen was a teacher in the State College Area School District for 25 years. She completed the certificate program at the Intergenerational Leadership Institute at Penn State, becoming an ILI fellow. Dorothy has participated in numerous Weaving Wisdom workshops throughout Central Pennsylvania. Dorothy has a B.S. in Individual and Family Studies from Penn State.
Ann Cosentino
Executive Strategy Consultant, Vincentian Collaborative System
Ann is the Executive Strategy Consultant at Vincentian. With over 20 years dedicated to nonprofit and human services organizations over her career, she has actively pursued opportunities to make an impact. She started her career serving children and youth organizations, public and private schools, and transitioned to pediatric healthcare. She evolved her experiences from designing and implementing programs serving children and families to a broader healthcare application, working for healthcare systems to manage large-scale patient and family centered care projects, program redesign, and process improvements. At Vincentian, she applies these same concepts to leading a strategic organizational vision that pushes the boundaries of traditional senior care and continuously raises the bar to acknowledge and imaginatively design with the whole person in mind throughout every life stage.
Kenna Embree
Independent Living Life Enrichment Coordinator, Vincentian Collaborative System
When Kenna was just 17 years old, her grandmother entered a long-term care facility to receive close care. Kenna spent quite a bit of her time visiting the nursing home and began to take interest in the lives and stories of other residents. That's when she created her first intergenerational project titled "Intergenerational Pen Pals: Seniors Friending Seniors." From that point forward it has been a journey for her. Five years later she would find herself visiting Spain to soak up all the IG components from a global perspective. She is now a freshly graduated Penn State alumna working as the Independent Living Life Enrichment Coordinator with one of the largest non-profit health care and human services organizations in the greater Pittsburgh area.
Patty Embree
Chief Operating Officer and Vice President of Innovation, Vincentian Collaborative System
Patty is the Chief Operating Officer and Vice President of Innovation at Vincentian. She calls upon her 25+ years of healthcare experience in areas of nursing, leadership, IT, quality/process improvement, and patient-centered design to strategize impactful, innovative improvements that benefit organizational growth, staff, and resident engagement, and sustainable culture change. As one of the first VPs (Vice President) of Innovation in senior care, she has led Vincentian in reimagining senior care experiences through partnerships that build multigenerational communities. Patty has been a featured speaker at Leading Age, LeadingAgePA, AADNS, the Institute for Healthcare Improvement National and International Forums, and The Beryl Institute Patient Experience (PX) Conference. Patty received her Masters of Business Administration, Project Management focus, from Carlow University.
Linda Falcone, MBA
Entrepreneurship, Economic and Community Development Educator, Penn State Extension
Linda Falcone serves as an Extension Educator of Entrepreneurship, Economic and Community Development. Linda works with farms and communities to build leadership and community capacity. Linda has extensive experience in community outreach and teaching. Her community outreach experience includes fund-raising, project management, grant writing, volunteer management, strategic planning, and workforce development. Her teaching experience includes entrepreneurship, marketing, and microcomputers at the college level. She has also taught workshops on leadership, customer service, workplace ethics, basic personal finance, workplace bullying, visioning, team building, and youth work-readiness skills.
Kelly Feiler, MSW
Founder of the Regional Engagement Center, Selinsgrove
Kelly Feiler received her MSW and Certificate in Gerontology in 1995 from Tulane University School of Social Work. After 15 years in Skilled Nursing Units, Psychiatric Hospitals, Nursing Homes, and Rehabilitation Centers in Louisiana and Pennsylvania, Kelly and her Sociologist husband, Steve, had their own three boys; and Kelly realized the impact of early life experiences on the life cycle. After 10 years of volunteer work in positive youth development in Snyder County, Kelly opened the Regional Engagement Center, a multi-generational community center with hopes and dreams of fulfilling its mission to provide recreational, educational, and charitable activities to all generations. We have a Vision for Selinsgrove that could be State of the Art!
Neal Fogle
Economic and Community Development Educator, Penn State Extension
Neal Fogle is an Economic and Community Development Educator with Penn State Extension. He is based in Northumberland County and has been with Extension for twenty years. In his prior work, he was the Columbia County Planning Director for thirteen years after serving as Land Use Planner. He has a B.A. from Shippensburg University in Geo-Environmental Studies and a master's degree in Economic & Community Development from Penn State University. In his work with Extension, he conducts educational programs focusing on community planning, land use, organizational strategic planning, grant writing, community visioning, and local government.
Danny George, Ph.D., M.Sc.
Associate Professor in the Department of Humanities and Public Health Sciences, Penn State College of Medicine
Daniel R. George, Ph.D., M.Sc is an Associate Professor in the Department of Humanities and Public Health Sciences at Penn State College of Medicine. He earned his Ph.D. and M.Sc in medical anthropology from Oxford University in 2010. Dr. George is co-author of The Myth of Alzheimer's, which was published by St. Martin's Press in 2008, and has been translated into 4 languages and co-author of American Dementia (Johns Hopkins University Press, 2021). His research on intergenerational issues in dementia care has been recognized by the global advocacy group Alzheimer's Disease International. In addition to teaching and research at Penn State, Dr. George co-founded the Farmers Market in Hershey and a Community Garden on the hospital campus.
Kathleen Gillespie
Chief Executive Officer, Clearfield County Area Agency on Aging, Inc.
Kathy Gillespie currently serves as the Chief Executive Officer of the Clearfield County Area Agency on Aging, Inc., a private, charitable nonprofit 501(c)(3). As a licensed nursing home administrator, Kathy has worked with elders all her career in skilled nursing facilities, personal care homes, inpatient rehabilitation facilities, and most recently in-home and community-based services. Having a sincere passion for working with individuals living with Alzheimer's Disease and related dementias, Ms. Gillespie spearheaded the creation of the first secured dementia unit in central Pennsylvania and served as a charter member of the Dementia Specialty Council.
Rita Graef
Director, Pasto Agricultural Museum
Rita Graef is collection curator and museum educator for Penn State's College of Agricultural Sciences. She oversees the Pasto Agricultural Museum and Armsby Respiration Calorimeter, engaging 10,000 annual visitors in exploring the intersection of history and science of agriculture and the environment.
Howard Grossman
Fund-Raising Director, Pittston Memorial Library (PA)
Howard Grossman has served as Deputy Director of Montgomery County Planning Commission in PA for 13 years, starting as Senior Planner, then Executive Director of Economic Development Council of Northeastern Pennsylvania for close to 30 years, then started my own consulting business as HJG Associates, then executive director of Jewish Family Service of greater Wilkes-Barre for 10 years, now Fund-Raising Director of Pittston Memorial Library in Pennsylvania for eight-plus years, part-time. Have had over 300 articles -published in magazines and written for many years for Northeast Business Journal and Tri-County independent newspaper and other papers. Was Captain in US Army (armor).
Brent Hales, Ph.D.
Associate Dean, College of Agricultural Sciences and Director of Penn State Extension, Penn State University
Brent Hales serves as an Associate Dean, College of Agricultural Sciences and Director of Penn State Extension. He received a bachelor's degree in sociology from Brigham Young University, a master's degree in sociology from Middle Tennessee State University, and a Ph.D. in rural sociology from Iowa State University. Dr. Hales previously served as the Senior Associate Dean and Chief Financial Officer of the University of Minnesota Extension, Associate Dean for the University of Minnesota Extension Center for Community Vitality and the Director of the University of Minnesota Crookston, Economic Development Authority University Center. His primary area of research is holistic community and economic development and entrepreneurship. He is the founder the Southern Entrepreneurship Program, which teaches entrepreneurship skills to high school and community college students, and to displaced workers throughout the U.S. and across the globe. He is also a past president of the Community Development Society. He is the father of 6 children and has been married to his best friend Candy for 27 years.
Grace Hampton, Ph.D.
Professor Emerita of Art, Art Education and Integrative Arts, Penn State University
Dr. Grace Hampton is Professor Emerita of Art, Art Education and Integrative Arts and former Vice Provost and Senior Faculty Mentor at The Pennsylvania State University. Before arriving at Penn State, she taught at Universities in Illinois, California, Oregon, and Mississippi and worked at the National for the Arts in Washington, D.C. She has received two Fulbright Specialist Awards and conducts research and published articles in the areas of African and African American arts and culture, community development through the arts, and Intergenerational Leadership. Dr. Hampton is a Fellow in the Intergenerational Leadership Institute at Penn State and a current Encore Foundation/ Generation 2 Generation Fellow.
Nancy Henkin, Ph.D.
Senior Fellow, Generations United
Dr. Henkin, founder and former Executive Director of the Intergenerational Center at Temple University, is currently a Senior Fellow at Generations United. Over the past 40 years, she has developed a wide range of cross-age programs, provided technical assistance to local, national and international organizations in the aging, youth, housing and educational fields, and produced a wide range of materials. She has presented at numerous conferences around the world and serves on the Editorial Board of the Journal of Intergenerational Relationships. In 2006 she was elected into the Ashoka Fellowship, a global community of social entrepreneurs, for her efforts to build Communities for All Ages.
Carolyn Henzi
Ph.D. Candidate, Department of Agricultural Economics, Sociology and Education
My entire professional life I have been working intergenerationally. I started as an OT working in an independent living facility for the elderly in a community-based all-ages program for people with mental and occupational challenges and in a national program to promote healthy aging in Chile. Those experiences taught me about the common needs people have at different stages of life and the power of connectedness and people's synergies where personal resources are put over the table to contribute to a bigger project for the benefit of each other.
Christine Holko
Director, Independent Living, Community Engagement, Vincentian Collaborative System
Christine Holko is the Director, Independent Living, Community Engagement & Sales for Vincentian. She oversees and coordinates the intergeneration students' in-residence program with undergraduate students from La Roche University at Vincentian Terrace Place and graduate students from Chatham University at Vincentian Schenley Gardens.
Wu Hong, Ph.D.
Assistant Professor of Landscape Architecture, Penn State University
Dr. Wu is a co-chair of the Council of Educators in Landscape Architecture's Geospatial and Digital Analytics Track, a co-chair of Penn State's University Water Council, and the Director of the Penn State Stormwater Living Lab. Wu specializes in urban sustainability, watershed stewardship, green stormwater infrastructure, and landscape performance. She has investigated the effectiveness of stormwater best management practices and alternative urban development patterns for conserving stream ecosystem health in the context of urbanization and climate change, and her current research projects focus on investigating the environmental, social, and economic aspects of green stormwater infrastructure.
Rozalia Horvath, M.A.
Extension Educator, Food, Families, and Health, Penn State Extension
Rozi Horvath delivers community-based educational programs related to kinship care, Alzheimer's disease, financial literacy, cancer prevention, and living a healthy lifestyle. She is dual certified as an Adult and Youth Mental Health First Aid instructor and a trained QPR educator.
Erica Husser, Ph.D.
Project Director, Center for Geriatric Excellence in Nursing (GNE), Penn State University
Dr. Husser serves on the College of Nursing Dean's Advisory and Development Council for Sustainability and is a C2C Fellow at the Bard Center for Environmental Policy. She serves her local community as a Board Member and Chair of the Development Committee for the Penns Valley Conservation Association. Her academic background is in Psychology and Human Development with a Graduate Certificate in Gerontology. In her professional capacity, she focuses on improving healthcare delivery and healthcare experiences for older adults and seeks to improve intergenerational relationships among healthcare providers and those they care for.
Beth Jester
Founder of Bucks County Grandfamilies support group
Beth Jester founded the Bucks County Grand Families support group in 2018. She and her husband, John, have been raising two of their grandchildren for the past seven years. In June, 2022, Beth published a book entitled "We Live with Nana and Grandpa," which presents an inside look at the experience of being raised by grandparents from a child's perspective.
Glenn Johnson
Librarian, Park Forest Middle School / Instructional Designer, Penn State University, Doing Good With Wood
Glenn Johnson has spent his entire professional career in education. Most recently, he spent the past 16 years as an Instructional Designer in the Department of Statistics at Penn State University. Previously he was involved in the initial planning and development of academic programs for Penn State's World Campus. Now retired, Glenn is able to spend more time exploring and learning more about what he has always enjoyed, woodworking and stained glass. On occasion, his skills with wood are combined with glass in the cabinets or windows that he has built. He is an active volunteer for Doing Good with Wood.
Lucy Johnston-Walsh, Juris Doctor
Assistant Professor of Law, and Director of the Children's Advocacy Clinic and Center, Penn State Dickinson Law
Lucy Johnston-Walsh is an Assistant Professor of Law and the Director of the Children's Advocacy Clinic and Center on Children and the Law at Penn State Dickinson Law. In her role, Lucy supervises law students in the legal representation of child clients in abuse and neglect court cases. In addition, she works on broader systemic policy issues which impact youth in the foster care system, for example, helping to create the Fostering Lions Program. Before joining Dickinson Law, she worked as an attorney at MidPenn Legal Services, as a policy director at Pennsylvania Partnerships for Children, and as a school social worker. Lucy earned a bachelor's degree from Juniata College, a master's degree from the University of Pennsylvania, and a law degree from Dickinson Law.
László Kulcsár, Ph.D.
Professor of Rural Sociology and Demography & Dept Head of Ag Economics, Sociology, Education, Penn State University
Dr. László J. Kulcsár is a Professor of Rural Sociology and Demography, and Head of the Department of Agricultural Economics, Sociology, and Education at the Pennsylvania State University. His field of expertise is social demography, with a particular emphasis on migration, urbanization, aging and regional development. He does research on population dynamics and community development in rural areas, focusing on aging, depopulation, and natural resource use. Dr. Kulcsár holds a Ph.D. from Cornell University in development sociology (2005).
Ellen Lee
Undergraduate Student, Penn State University
Ellen is a 4th-year Biochemistry & Molecular Biology (major) and Nutritional Sciences (minor) student. After enrolling in Dr. Kaplan's AEE499 course: "Global Perspectives for Intergenerational Living and Learning - Spain," she became highly intrigued by the intergenerational studies field leading her to develop her own pilot program.
Sandy Lopez
Intergenerational Leadership Institute Fellow, Penn State University
Sandy Lopez's professional experience includes director of a Foster Grandparent Program, battered women's shelter, and child protection agencies prior to becoming coordinator and faculty member at Trident Technical College in Charleston, SC. Sandy's Intergenerational Leadership Institute project at Penn State is Weaving Wisdom.
Alex Maasdam
Kinship Navigator, PA Kin Connector
Alex is a Kinship Navigator with PA KinConnector and an aspiring Christian counselor with eight years of experience working to help serve, counsel, educate, and strengthen families. Alex is also bilingual and formerly worked internationally serving and advocating for social change on behalf of underprivileged Latino communities, including speaking in Colombia alongside 2016 Nobel Peace Prize laureate Juan Miguel Santos. Alex is passionate about caring for those who are marginalized, and as part of PA KinConnector, we delight in collaborating with you to help kinship families thrive throughout PA!
Cassandra Masters
Assistant Director, Age Friendly Greater Pittsburgh
Cassandra Masters is the Assistant Director of Age-Friendly Greater Pittsburgh. She is passionate about building livable communities, with a keen interest in intergenerational connections, disability issues, and transportation accessibility. She has presented at several conferences, including the 2020 AARP Livable Communities Transportation Workshop and the American Society on Aging 2019 conference. Hailing from the Chicago area, she received her BA at the University of Illinois at Urbana-Champaign. Her free time is spent venturing to cozy coffee shops and exploring her community by foot, bus, and bike. Contact: (412) 532-7144; c.masters@chatham.edu.
Bobbie McBurney-Johnson, M.A.
Clearfield County Area Agency on Aging, Inc.
Clearfield Chamber of Commerce Board Member; Clearfield-Jefferson Drug and Alcohol Commission; Clearfield-Jefferson Overdose Task Force; Pennsylvania Parent Advisory Council, Department of Drug and Alcohol Programs; PANAS Steering Committee; Penn Highlands Healthcare; Grandparent Representative - PALs Family Recovery Group; BALM 12 Principles facilitator
Margo Muchinsky
Aging Services Specialist, Pennsylvania Department of Aging
Margo has been working to support older Pennsylvanians for over 20 years. She began her career at a local Area Agency on Aging and joined the Pennsylvania Department of Aging in 2005. Margo is an Aging Services Specialist and provides training setup and technical assistance with the SHARE program and other aging service programs. Her experience with aging programs and data analysis has been instrumental to the development of policy data collection and program expansion. Margo is a member of the AARP LGBTQ+ Older Adult Advocacy Team.
Somdeep Nancy, M.E.M.
Graduate Student in Landscape Architecture, College of Arts and Architecture at Penn State University
Somdeep completed his B.Arch. from Bengal Engineering and Science University, Shibpore, India, in 2007. In 2009 he completed his previous Master in Environmental Management from the National University of Singapore. For over a decade, he worked in Singapore, Saudi Arabia, and India and offered expertise in Landscape Architecture, Sustainable Urbanism, and Environmental Planning. Somdeep is also working as a graduate research assistant for the Penn State One Health Scholars Program. With his keen interest in Geographic Information Systems (GIS) he explores and analyzes the geospatial database to examine the socio-environmental determinants of perinatal -- maternal and infant -- health in humans and animals in Pennsylvania.
Kyle Peck, Ph.D.
Doing Good With Wood
Dr. Kyle L. Peck is Professor Emeritus of Education at Penn State University, where he served as Co-Director of the Center for Online Innovation in Learning (COIL). He studied and applied innovations in education, and his interests included Personalized Online Learning, Massive Open Online Courses (MOOCs), Competency-based Education, and digital badges in education. He has served as Principal Investigator for the NASA Aerospace Education Services Project and as Director of the Regional Educational Lab for the mid-Atlantic region. He is currently co-founder of Doing Good with Wood, a nonprofit that is the focus of this presentation, and was co-founder of the Centre Learning Community Charter School.
Cynthia Pollich
Co-Leader, Families and Health Family Well Being, Relatives
Cynthia is a Parenting and Better Kid Care Educator, Statewide. She holds an Associates of Science degree in Resource Management and a bachelor's and Master's degree in Education from Queens College-City University of New York.
Her program focuses on providing technical support and delivering evidence-informed educational programs to parents and early educators, to improve the quality, educational practices, and educational outcomes for children. In addition, she focuses on Mental Wellness and is a certified Mental Health First Aid Trainer, training various modules across the state. as Parents Team
John Rifkin
Regional VP, Morrison Living
Celebrating his 18 years with Morrison Living, John oversees communities in the mid-Atlantic region. After graduating from The Restaurant School at Walnut Hill College, John began his career as a chef, working his way to Senior Corporate Executive Chef, and continued into the operations side of Morrison. John's strengths are his people skills, his ability to motivate associates, and his knowledge and understanding of how culinary excellence and financial stewardship work together to create a successful Dining program. John is a lifelong Philadelphian who loves Peanut Chews and Neapolitan style pizza. He even makes his own dough, grows San Marzano tomatoes, and makes fresh mozzarella!
Anita Rogers, Ph.D.
Senior Fellow, Generations United
Anita Rogers is a Senior Fellow with Generations United. She has propelled the delivery of education, civil rights, human services, reentry programming, violence prevention, victim assistance, and mental health as an administrator, fundraiser, program developer, evaluator, strategic planner, teacher, and trainer. As a development consultant, she has raised millions of dollars to help nonprofit and government agencies provide services to underserved populations, especially people of color. Among her many impactful areas of work, Anita coordinated a kinship support program, Grandma's Kids, under the Temple University Center for Intergenerational Learning which has served as a national model. Anita earned a bachelor's degree in psychology from Temple University, a master's degree in special education from Antioch University, and a Ph.D. in educational psychology from Temple University.
Olivia Rubio
Ph.D. student in the Ross and Carol Nese College of Nursing, Penn State University
I am a graduate student enrolled in the concurrent Adult-Gerontology Primary Care Nurse Practitioner MSN and Ph.D. program at the Ross and Carol Nese College of Nursing. I am an affiliated student with the Center for Geriatric Excellence in Nursing (CGNE) and receive funding as part of the Bunton Waller Graduate Assistantship. I received a bachelor's degree in Integrative Physiology and Psychology from the University of Colorado-Boulder and a bachelor's degree in Nursing from the Massachusetts College of Pharmacy and Health Sciences. My professional experiences include working as a registered nurse in an inpatient cardiac stepdown unit. My current research focuses broadly on measurements of health literacy and strategies to improve health literacy for older adults with chronic illnesses.
Darlene Sansone
Co-Leader, Kinship Retreats & Food, Families and Health, Family Well-Being, Relatives as Parents Team
Darlene has worked at Penn State Extension for over 21 years and has had the opportunity to work with a kinship support group in her county for more than 15 years and to co-organize and facilitate numerous kinship retreats, Darlene currently co-facilitates the kinship monthly forums. Darlene is a member of the Food, Families, and Health, Family Well Being, and Relatives as Parents sub-team
Mark Sciegaj, Ph.D., M.P.H.
Professor of Health Policy and Administration, Penn State University
Mark Sciegaj, Ph.D., M.P.H. is Professor of Health Policy and Administration at Penn State University. Prior to coming to Penn State, he was the Director of the Rosemary B. Fuss Center for Aging and Intergenerational Studies at Lasell University. His research focuses on the area of the home and community-based long-term services and supports with extensive experience in implementation and evaluation studies. Recent publications include The Pennsylvania Rural Health Model: Hospitals' early experiences with global payment for rural communities (2022), Incorporating a project-based learning approach in an advanced undergraduate course on long-term care administration (2021), Pervasive risk avoidance: nursing staff perceptions of risk in person-centered care delivery (2020), College Classrooms as Intergenerational Contact Zones (2020).
Gary Smith
Lead Development Advisor, The Village of Hope, Inc., Avenue Development and Organic Health Investments, Inc.
Sanford ("Sandy") Smith, Ph.D.
Teaching Professor of Forest Resources, Department of Ecosystem Science and Management, Penn State University
Dr. Smith is a state extension specialist for Penn State Extension. His professional and academic experience is in natural resources education programs for youth, 4-H curriculum development (in water, wildlife, and forestry), adult volunteerism in conservation and environmental education, and forest stewardship. He has worked at the county, state, and international level over his 40+ year extension-related career. He holds a B.S. from the University of Maine and M.S. and Ph.D. degrees from Penn State.
Mick Smyer, Ph.D.
Emeritus Professor of Psychology and Founder, Growing Greener Bucknell University
Dr. Michael ("Mick") Smyer is the former Provost and an Emeritus Professor of Psychology at Bucknell University. He is also a Senior Fellow in Social Innovation at Babson College. He is also the founder and CEO of Growing Greener: Climate Action for a Warming World. With support from Stanford's Hasso Plattner Institute of Design (the d.school), Mick taps expertise in gerontology, communication strategies, and human-centered design to move people from anxiety to action to habit on climate change.
Margaret Sullivan
Principal, Margaret Sullivan Studio
Margaret Sullivan is a national thought leader in assisting public libraries envision their preferred future. Margaret leads Margaret Sullivan Studio, a full-service strategy and design firm, collaborating with innovative library systems internationally. Since the firm's founding in 2014, MSS has become the industry leader in re-envisioning the 21st century library for diverse and complex contemporary communities, with a focus on social justice and racial equity. Margaret has assisted over thirty public library systems, including New York Public Library, DC Public Library, Las Vegas-Clark County Library District, Richland Library, New Haven Free Public Library, Salt Lake City Public Library, Public Library, Chicago Public Library, Los Angeles Public Library and Memphis Public Library define their version of what a 21st century library can be through strategic planning, facilities master planning, visioning, programming, and interior design. Prior to establishing her own firm, Margaret worked for prestigious architecture firms including H3 Hardy Collaboration Architecture as Director of Interior Design.
Robert Torres, J.D.
Secretary, Pennsylvania Department of Aging
Governor Tom Wolf appointed Robert Torres to serve as secretary of the Department of Aging on January 5, 2019 and he was confirmed by the Pennsylvania Senate on June 4, 2019. Prior to his appointment, Mr. Torres served as acting secretary of the Department of State where he previously served as the executive deputy secretary. In previous state government service, Mr. Torres was appointed by Governor Tom Corbett to serve as Pennsylvania's health information technology coordinator. In this position, he provided leadership to help promote health information technology and advance health information exchange strategies in Pennsylvania. His efforts helped to align over 100 healthcare stakeholders to achieve passage of Act 121 of 2012 that created the Pennsylvania eHealth Partnership Authority, a public/private authority. Mr. Torres was also appointed by Governor Ed Rendell to serve as deputy secretary for administration at the Pennsylvania Department of Health. In this role, he was responsible for contract administration, information technology, health research, statistics and vital records, human resources, and management of the department's more than $900 million budget. He was also assigned to manage and help improve the delivery of health, support, and outreach services to families and children funded through the federal Maternal and Child Health programs. Mr. Torres also brings executive experience from the private sector having worked for health insurance, managed care and information management companies.
John Turack
Manager & Community Development Non-Profit Executive Director, PA Downtown Center Certified Main St.
John is a Community and Economic Development Assistant based in Westmoreland County with Penn State Extension, serving on Extension's statewide educational program teams delivering educational programming related to Economic and Community Development. He also serves as the Executive Director for the Smart Growth Partnership, a partner program. Previous to working for Extension, John served as a Township Supervisor, as the Main Street Program Manager for a non-profit revitalization organization in Blairsville, Indiana County; and earlier in his career as a private-sector retail manager. John's focus as an educator is on providing technical assistance to municipalities, community leaders, and non-profit organizations in community and citizen engagement, community visioning, and strategic and municipal comprehensive planning.
Randi Vega
Community Engagement Manager, Age Friendly, UPMC St. Margaret
Randi Vega works part-time for Age-Friendly Greater Pittsburgh as the Community Engagement Manager and UPMC St. Margaret. She has more than 20 years of management experience in organizational leadership and relationship building. She has previously worked as the Director of Cultural Affairs at the Baltimore Office of Promotion and the Arts and the Executive Director of the Martha's Vineyard Chamber of Commerce. Randi has a BA in Studio Art from Connecticut College and an MA in Arts Administration from Goucher College. Contact: (412) 439-2025; randi.vega0101@gmail.com.
Grace Vincent
MSW Student, University of Pittsburgh
Grace Vincent (she/her/hers) is a Clinical Research Coordinator in the Program on Ethics and Decision Making in Critical Illness at the University of Pittsburgh and a part-time Master's of Social Work student at the University of Pittsburgh. As part of her MSW, Grace is a Hartford Fellow and pursuing a Gerontology concentration. After graduating with her BA from the University of Pennsylvania in 2017, Grace discovered her interest in aging from volunteer work with Boston's FriendshipWorks. She moved to Pittsburgh in 2019 and continues to seek equity and justice for older adults. In her spare time, she is an avid reader and enjoys exercising, walking, and spending time outdoors. Contact: (802) 324-5306; grv7@pitt.edu.
Evelyn Wald, Ms, M.Div
Program Director, TIDES
I am a retired LPC who worked with individuals and families in their grief and loss process. I have also been a volunteer for TIDES (a program for grieving children, teens, and adults) and their Program Director for the 19 years they have been in existence.
Deborah Willet
Program Coordinator, Grandfamily Connections of Chester County
Deborah began her personal journey of being a Grandfamily in 2009 when CPS in Texas asked her to take her 22-month-old granddaughter, or she would be placed in the foster care system. Deborah has created and facilitated support groups for Grandfamilies for twelve years. She has been raising a fictive kin toddler for the past three years.
Peter Wulfhorst
Economic & Community Development Extension Educator, Penn State Extension
An AICP is an Economic & Community Development Extension Educator with Penn State Extension. Prior to his work with Extension, Peter worked in the Pike County, PA planning office from 1986 to 1999. Peter is a member of the American Institute of Certified Planners and the PA Chapter of the American Planning Association. Peter conducts land use planning programming through the PA Municipal Education Institute (PMPEI) for citizen planners and elected officials. In addition, Peter has conducted educational programs on Marcellus Shale for citizens and professional planners. Peter currently serves on his township planning commission. Peter received a BS in Environmental Resource Management and MS in Environmental Planning from the Pennsylvania State University.
Larisa Yusko
Lead Program Counselor, SHARE Housing Program
Larisa Yusko spearheaded the SHARE Housing Program in Pike and Wayne Counties over five years ago as a SHARE Housing Counselor. Prior to her role with SHARE Housing, she served her community as a Family Support Worker for Healthy Families in New York State and as a Parent Educator for Early Head Start in Pennsylvania. Both home visiting programs instilled the importance of meeting clients where they live to better address their personal needs and goals. Larisa was also the owner and sole proprietor of Sojourner Imports a wholesale and retail company that created a cottage industry for working mothers in Ecuador. She holds a BS in Education from Mansfield University.
Contact Us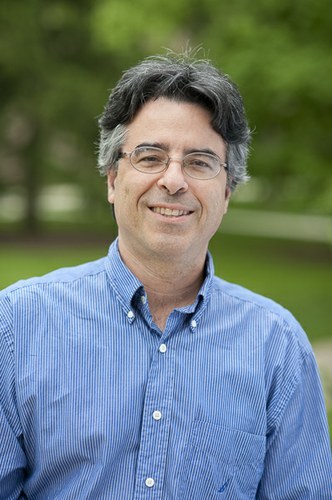 Professor, Intergenerational Programs and Aging
Contact Us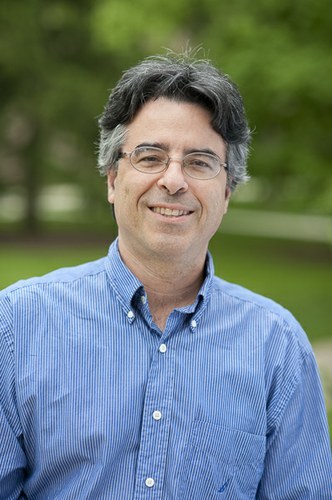 Professor, Intergenerational Programs and Aging