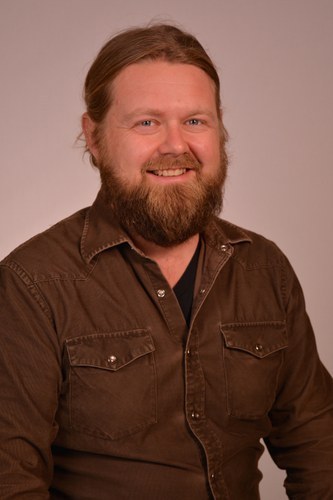 Weston

M.

Eaton

,

Ph.D.
Assistant Research Professor
214A Armsby Building
University Park
,
State College
16802
Areas of Expertise
Rural and Natural Resource Sociology
Energy & Technology Transitions
Community and Stakeholder Engagement
Science and Technology Studies
Education
PhD Sociology, Michigan State University, 2015
BA Sociology, Grand Valley State University, 2003
Weston M. Eaton, Assistant Research Professor in the Agricultural Economics, Sociology, and Education (AESE) Department at Penn State. He leads the Socio-Behavioral Research Team with the USDA NIFA grant Securing Water for and From Agriculture Through Effective Community and Stakeholder Engagement. Wes' research investigates 1) public responses to emerging technologies, 2) roles played by experts and expertise in energy and agricultural technology transitions, and 3) improving engagement across experts and publics.    
Current research projects include:
Can community and stakeholder engagement help solve water quantity and quality issues? Developing an improved model for stakeholder engagement in agricultural contexts.

How might using Precision Agriculture platforms shape landowner decision-making about conservation practices? Undertaking a pilot study of how system level, farm-scale data might disrupt how Northeastern, U.S. landowners manage their agricultural land.

Trouble with sense of place (SOP) in working landscapes? Developing an improved framework for understanding the role of SOP in farmer and landowner land management decision-making.

Do the symbolic meanings landowners attribute to their land, community, and technologies, drive decision-making about new crops and technologies? Analyzing a survey of Northeastern landowner perspectives of bioenergy crops to understand the role of symbolic meanings in social acceptance and willingness to grow conservation crops.

How do experts conceptualize bioenergy development differently in Brazil and the Northeastern U.S.? Analyzing interviews with bioenergy experts in these places to uncover how expert expectations shape research and design, and how this differs across national contexts and why. 
Select Publications

Eaton, W. M., M. Burnham, C. C. Hinrichs, T. Selfa, S. Yang. 2018. How do sociocultural factors shape rural landowner responses to the prospect of perennial bioenergy crops? Landscape and Urban Planning 175:195-204. Online: https://authors.elsevier.com/a/1WsORcUG5AmqI 
Wright, Wynne & Weston M. Eaton. 2018. Representing Rurality: Cider Mills and Agritourism. Chapter in Craft Beverages and Tourism, Vol. 2. Palgrave Macmillan. https://link.springer.com/chapter/10.1007/978-3-319-57189-8_5
Burnham, Morey, Weston M. Eaton, Theresa Selfa, Clare Hinrichs and Andrea Feldpausch-Parker. 2017. "The politics of imaginaries and bioenergy sub-niches in the emerging Northeast U.S. bioenergy economy." Geoforum 82:66-76.  
Eaton, Weston M., Morey Burnham, Clare Hinrichs, and Theresa Selfa. 2017. "Bioenergy Experts and Their Imagined "Obligatory Publics" in the United States: Implications for Public Engagement and Participation." Energy Research & Social Science 25:65-75.

Eaton, Weston M. 2016. "What's the Problem? How 'Industrial Culture' Shapes Community Responses to Proposed Bioenergy Development in Northern Michigan, USA." Journal of Rural Studies 45:76-87
Eaton, Weston M. and Wynne Wright. 2015 "Hurdles to Engaging Publics around Science and Technology." Michigan Sociological Review 29:48-74
Eaton, Weston M., Stephen P. Gasteyer and Lawrence Busch. 2014. "Bioenergy Futures: Framing Sociotechnical Imaginaries in Local Places." Rural Sociology 79:227-256.
Eaton, Weston M., Wynne Wright, Kyle Whyte, Stephen P. Gasteyer, and Pat Gehrke. 2014. "Engagement and Uncertainty: Technologies Challenge the Work of Engagement." Journal of Higher Education Outreach and Engagement 18(2):151–77.
Wright, Wynne, and Weston M. Eaton. "Wickedness, Reflexivity, and Dialogue: Toward A Multivalent Bioenergy." Biofuels 5(3):219-232.
Policy Resources
Research Summary: How Bioenergy Experts Can Improve Public Engagement. Penn State eXtension. http://articles.extension.org/pages/74494/research-summary:-how-bioenergy-experts-can-improve-public-engagement
Socio-Cultural Factors Shaping Landowner Support for and Willingness to Plant Bioenergy Crops. 2016. NEWBio Webinar Series. Penn State Extension. https://www.youtube.com/watch?v=Uv9440NjOtc&feature=youtu.be
Improving Public Engagement Around Emergent, Complex, or Contested Science and Technology Issues. 2015. A Roadmap. North Central Regional Center for Rural Development. http://ncrcrd.msu.edu/uploads/files/Roadmap%20-%20Policy%20Brief%20Final.pdf
Michigan's Energy Future: Is there a Role for Woody Biomass? 2012. An Issue Guide. Michigan State University Extension & Michigan AgBioResearch.