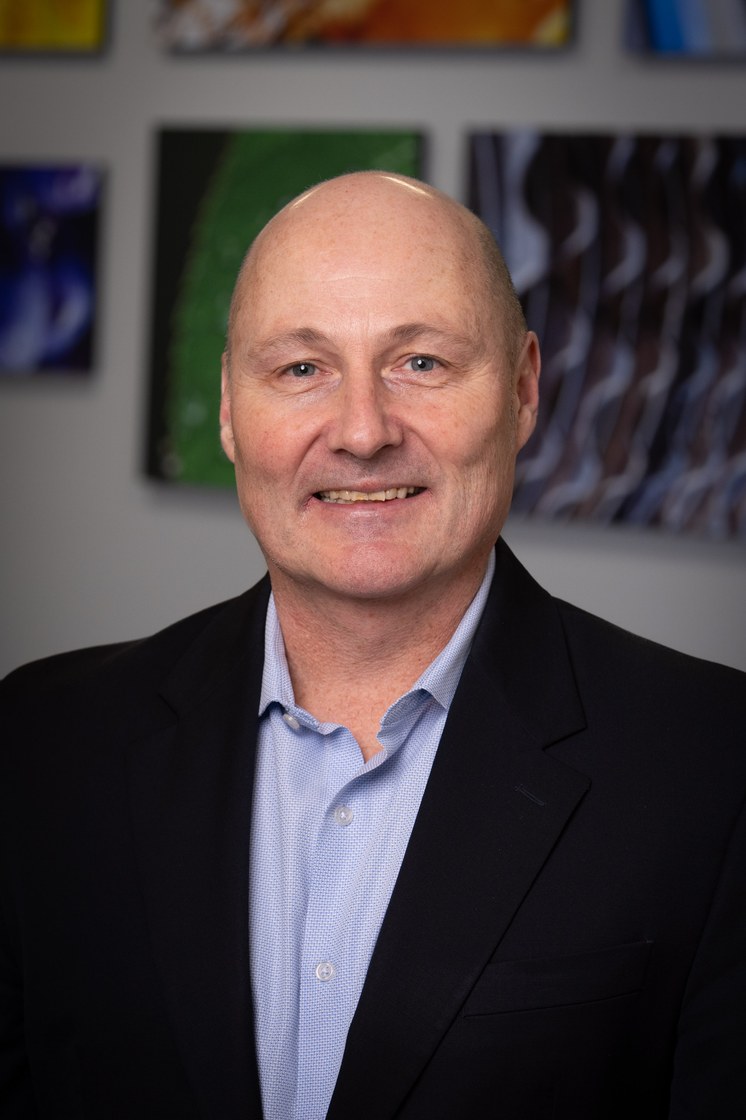 Mark

A.

Gagnon

,

Ph.D.
Harbaugh Entrepreneur and Innovation Faculty Scholar
Associate Teaching Professor, Agribusiness
6E Armsby Building
University Park
,
PA
16802-4703
Areas of Expertise
Entrepreneurship
Strategy
AgTech entrepreneurship
Bio-renewable building product technologies
Firm-industry analytics
Education
B.S. University of Massachusetts
M.S. The Pennsylvania State University
Ph.D. The Pennsylvania State University
Teaching Interests
Entrepreneurship, AgTech (food, Ag & Bio-renewable start-ups), strategy and sustainability in the agricultural sciences
Research Interests
Entrepreneurship in AgTech (food, agriculture and bio-renewables): entrepreneur linkages with new venture practices and performance, investment and venture capital, sustainable entrepreneurship in for-profit contexts
Courses taught
ENGR 310 - Entrepreneurial Leadership
AGBM 308w - Strategic Agribusiness
AGBM 445 - AgTech Entrepreneurship
AGBM 460 - Managing the Food System
AGBM/IST/ENGR 497b - Advanced Entrepreneurship Teams
MGMT 215 - Entrepreneurial Mindset
Biography
Mark Gagnon is the Harbaugh Entrepreneur and Innovation Faculty Scholar in the College of Agricultural Sciences at Penn State University at University Park, PA. Mark co-founded The Entrepreneurship and Innovation (E&I) Program in The College of Agricultural Sciences at Penn State in 2012. The E&I Program is successfully equipped to add value to original ideas and research discoveries by creating entrepreneurial success across Penn State's College of Agricultural Sciences community.
Dr. Gagnon's scholarly interests are for-profit entrepreneurship that address challenges in food, agriculture and bio-renewables (AgTech). Many of these challenges in the agriculture space naturally fit under the banner of sustainability. His current research examines new technology value proposition development and strategic implementation within AgTech. In addition, Mark investigates the role of founder values and characteristics and their relationship with firm competitive resource bundling and capability development. He teaches courses in entrepreneurship, strategic agribusiness and coordinates the entrepreneurship minor in food and bio-innovation.
Mark is a former entrepreneur and business development executive in forest products and building materials. He has been involved in two green building product start-ups and has managed product portfolios over $300M. Furthermore, he has extensive experience in change management, new product development and has been a part of successful product launches for leading brands. Mark consults with leading agribusiness firms and emerging start-ups in food, agriculture and bio-renewables.
Select Publications
Gagnon, M.A. 2019. Vita-Bar: Preparing for growth. In Sage Business Cases. 2019. 
Gagnon, M.A. and Beaury, R.J. 2017. Staying ahead of the institutional game: Tactics for fostering entrepreneurship and innovation at universities. Paper presented at the 2017 Annual Venture Well Open Conference. Washington, D.C.
Gagnon, M.A. and Heinrichs, P.A. 2016. Food entrepreneur sustainable orientation and firm practices. International Journal of Food and Agricultural Economics. 4(4): 11-28.
Gagnon, M.A., Michael, J.H., Elser, N.C., and Gyory, C.T. 2013. Seeing green in several ways: The interplay of entrepreneurial, sustainable and market orientations on executive scanning and small business performance. Journal of Marketing Development and Competitiveness, 7(3): 9-28.
Michael, J.H., Elser, N.C., Gagnon, M.A., and Ray, C.D. 2012. Knowledge Resources and Firm Performance: A Pallet Industry Perspective. Journal of Applied Packaging Research. Dec: 213-224.
Gagnon, M.A. 2012. Sustainable minded entrepreneurs: Testing a values-based framework. Journal of Strategic Innovation and Sustainability, 8(1).
Gagnon, M.A. 2011. Saving a green venture: EnviroWood. United States Association for Small Business and Entrepreneurship. Annual Conference Proceedings. Hilton Head, SC. 2011 Best Business Teaching Case Award.
Gagnon, M.A., Jansen, K.J., and Michael, J.H. 2008. Employee alignment with strategic change: A study of strategy supportive behavior among blue-collar employees. Journal of Managerial Issues. 20(4):425-443.
Industry Experience
Co-Founder/Vice President - DyeNon Building Technologies, Inc., Murfreesboro, TN
Director of Business Development - Bay Tree Technologies-USA, LLC, Memphis, TN
Director of Product Management - Huttig Building Products Corporation, St. Louis, MO
Regional Sales Manager-J.M. Huber Corporation, Charlotte, NC
Publications
American Egg Strategic Growth Case, Gagnon, Mark, Lulek, William, 2024
Democratizing ownership and participation in the 4th Industrial Revolution: challenges and opportunities in cellular agriculture
Agriculture and Human Values, Chiles, Robert, Broad, Garrett, Gagnon, Mark, Glenna, L, Negowetti, Nicole, Gagnon, M, Glenna, Leland, Negowetti, Nicole, Griffin, Megan A.M., Tami-Barrera, Lina, Tami-Barrera, Lina, Griffin, Megan, Baker, Siena, Beck, Kelly, 2021
Introduction, Gagnon, Mark, 2021
Technology that Destroys Pests in Wood Moves Closer to Commercialization, Gagnon, Mark, Duke, A, 2020
Manufacturer Update: Radio Frequency Dielectric Heating for Pallet Sanitization., Gagnon, Mark, Hoover, K, Szymona, K, Janowiak, J, Mack, J, Hamlin, M, 2019
Radio Frequency Heat Treatment Technology Evaluation Report, Gagnon, Mark, Szymona, K, 2019
Startup from 2012 Ag Springboard 2nd Place Winner, Gagnon, Mark, Duchene, L, 2019
A Review of Cellular Ag, Gagnon, Mark, Rice, T, 2019
GreenBriq Student Venture Wins Top $7,500 Prize in Ag Springboard Pitch Contest, Duchene, L, Gagnon, Mark, 2019
Final Four Ag Springboard Teams Pitch Judges, Duchene, L, Gagnon, Mark, 2019
Agribusiness Student Talks Lab-Grown Meat, Gagnon, Mark, 2019
Signup for Ag Springboard Student Business Pitch Contest!, Duchene, L, Gagnon, Mark, 2019
Entrepreneur approach mindset, Gagnon, Mark, 2019
Vita-Bar: Preparing for Growth
Sage Business Cases, Gagnon, Mark, 2019
Spring Break 2018: Learning about Israel's Start-up Culture
College of Agricultural Science Website News, Gagnon, Mark, 2018
Food entrepreneur sustainable orientation and firm practices
International Journal of Food and Agricultural Economics, Gagnon, Mark, Heinrichs, P., 2016
We are growing through entrepreneurship and innovation, Duchene, L., Farthing, J., Gagnon, Mark, Azzara, C., 2016
An overview of AgTech: Venture opportunities and challenges, Gagnon, Mark, Lin, M., Kwok, C., Asghar, R., Patel, S., Scharsig, J., Kim, B., Maiello, B., 2015
The College of Agricultural Sciences Entrepreneurship and Innovation Program: Delivering New Business and Job Creation, Azzara, C., Hoffman, S., Gagnon, Mark, 2015
Seeing green in several ways: The interplay of entrepreneurial, sustainable and market orientations on executive scanning and small business performance
Journal of Marketing Development and Competitiveness, Gagnon, Mark, Michael, J., Elser, N., Gyory, C., 2013