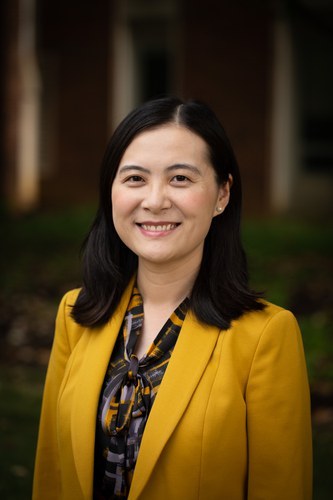 Linlin

Fan

,

Ph.D.
Assistant Professor of Agricultural Economics
Areas of Expertise
Food Policy
Health Economics
Education
Ph.D., Agricultural and Consumer Economics, University of Illinois Urbana-Champaign, 2018
Research Interests
Dr. Fan's research focuses on economics of health and food. She studies how various food and health policies affect people's food choice, health and welfare. Her findings provide important insights for current policy interventions on food access, diet quality and food security.
Recent Publications
Fan L., A. Stevens and Thomas, E. 2022. "Consumer Purchasing Response to Mandatory Genetically Engineered Labeling" Food Policy, 110: 102296
Ellison, B., L. Fan and N. Wilson. 2022. "Is It More Convenient to Waste? Trade-offs Between Grocery Shopping and Waste Behaviors" Agricultural Economics, 1-15.
Baylis, K., L. Nogueira, L. Fan and K. Pace. 2022. "Something Fishy in Seafood Trade? The Relation between Tariff and Non-Tariff Barriers" American Journal of Agricultural Economics, 1-23.
Han, X., Y. Xu, L. Fan, Y. Huang, M. Xu and S. Gao. 2021. "Quantifying COVID-19 importation risk in a dynamic network of domestic cities and international countries" Proceedings of the National Academy of Sciences of the United States of America, 118 (31) e2100201118.