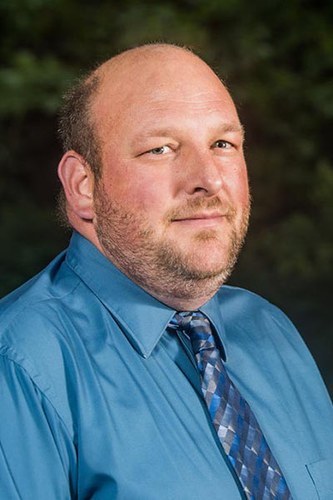 John

Ewing

,

Ph.D.
Professor of Agricultural and Extension Education
Undergraduate Program Coordinator
215 Ferguson Building
University Park
,
PA
16802
Areas of Expertise
Teacher Preparation
Experiential Learning
Education
Ph.D., The Ohio State University, 2006
M.S., The Ohio State University, 2005
B.S., The Pennsylvania State University, 2000
Responsibilities
75% Teaching
25% Research
Research Interests
Experiential Learning; Cognitive Levels of Teaching and Learning
Laboratory Instruction and Management
Courses Taught
AEE 100 – Agricultural Education Orientation
AEE 349 – Shop Processes for Agricultural Educators
AEE 350 – Teaching Methods for Agricultural and Environmental Laboratories
AEE 413 – Program Planning and Instructional Development
AEE 495/595 – Student Teaching in Agricultural Education
AEE 524 – Change in Education
AEE 590 – Colloquium in Agricultural and Extension Education
Selected Publications
Morey, T. G., Foster, D. D., & Ewing, J. E. (2022). Virtual Mentoring in Agricultural Education: Describing Digital Literacy, Technology Self-Efficacy, and Attitudes Toward Technology of Secondary Agricultural Educators. Journal of Agricultural Education.
Agole, D., Yoder, E., Brennan, M., Ewing, J., Beckman, M., & Matsiko, F. (2021). Determinants of cohesion in smallholder farmer groups in Uganda. Advancement in Agricultural Development 2(1), 26-41.
Ewing, J.C., & Threeton, M. D. (2017). An examination of safety and health practices in agricultural mechanics education. Career and Technical Education Research Journal, 42(2), 131-146.
Threeton, M. D., Ewing, J. C., & Evanoski, D. (2015). Occupational Safety and Health: A View of Current Practices in Agricultural Education. Journal of Career and Technical Education 30, 1: 53-66.
Ewing, J. C., & Whittington, M. S. (2007). Types and cognitive levels of questions asked by professors during college of agriculture class sessions. Journal of Agricultural Education, 48 (3), 91-99.
Selected Awards
2019    AAAE Distinguished Teacher Award
2017    Community of Teaching Excellence Award (3-time recipient)
2012    EB Knight NACTA Journal Award
2011 College of Agricultural Sciences Excellence in Academic Advising Award