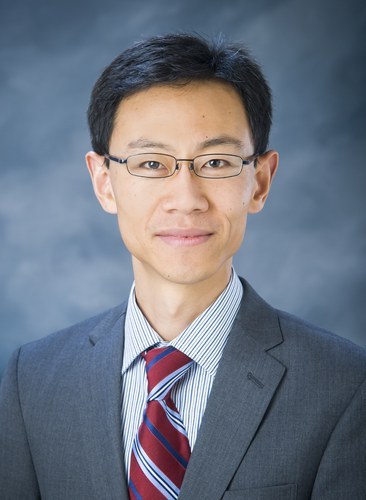 Guangqing

Chi

,

Ph.D.
Professor of Rural Sociology, Demography, and Public Health Sciences
Director, the Computational and Spatial Analysis Core
112E Armsby
Penn State University
University Park
,
PA
16802
Areas of Expertise
Environmental demography
Socio-environmental systems
Population-infrastructure dynamics
Computational and spatial analysis
Education
PhD, Environmental Demography, University of Wisconsin-Madison, 2006
Dr. Chi's research is focused on socio-environmental systems, aiming to understand the interactions between human populations and built and natural environments and to identify important assets (social, environmental, infrastructural, institutional) to help vulnerable populations adapt and become resilient to environmental changes. His current work investigates climate change impacts on coastal communities in the Arctic and climate-driven migration and left-behind children in Central Asia. He is an expert in spatial and big data analytic methods and lead author of the textbook "Spatial Regression Models for the Social Sciences" (SAGE 2019). Dr. Chi leads the POLARIS project and the establishment of an infrastructure for collecting and analyzing social media data (60+ TB; Twitter, Facebook, mobile phone).
Current/Recent Courses
RSOC597: Spatial Analysis of Social Data
CED410: Population and Environment
RSOC597: Elements of Statistics
Book
Chi, Guangqing and Jun Zhu. 2019. Spatial Regression Models for the Social Sciences. Volume 14 of Advanced Quantitative Techniques in the Social Sciences. SAGE Publications: Thousand Oaks, CA. 272 pages. ISBN: 9781544302072; 154430207X.
Active External Grants
NSF Navigating the New Arctic Program. "NNA Track 1: Pursuing Opportunities for Long-term Arctic Resilience for Infrastructure and Society (POLARIS)" (Award # NNA-1927827). 1/1/2020–12/31/2023. PI. $3,009,000.
NSF Sociology Program. "RR: The Generalizability and Replicability of Twitter Data for Population Research" (Award # SES-1823633). 7/15/2018–6/30/2022. PI. $500,000.
NSF Office of Polar Program. "RAPID: Collaborative Research: COVID-19 Preparedness in Remote Fishing Communities in Rural Alaska" (Award # OPP-2032790). PI. Project dates: 6/15/2020–5/31/2022. $119,868. 
Social Science Research Council. "Are We More Willing to Speak Up When We Share Without Clicking? A Study of Political Content Sharing on Facebook" (Award # 228621). Co-PI with Shyam Sundar (PI). Project dates: 7/1/2020–6/30/2021. $49,017.
DOD. "Permanent Change of Station and Variation in Cancer Prevention and Care in the Military Health System" (Award # HQ0034-20-1-0002). $717,562. Co-I with Joel Segel (PI). Project dates: 9/29/2019–9/28/2021.
NSF Office of Polar Program. "Convergence NNA: Coordinate a Transdisciplinary Research Network to Identify Challenges and Solutions of Permafrost Coastal Erosion and Its Socioecological Impact in the Arctic" (Award # OPP-1745369). 1/1/2018–12/31/2021. Co-PI with Ming Xiao (PI). $500,000.
NIH. "The Center for Innovation in Intensive Longitudinal Studies (CIILS)" (Award # U24 AA027684). 9/20/2018–8/31/2021. Co-I with Sy-Miin Chow (PI). $1,835,411.
NIH. "Population Research Institute" (Award # P2C HD041025). 9/4/2016–5/31/2021. Co-I (PI of the Computational and Spatial Analysis Core) with Jennifer Van Hook (PI). $13,179,754.