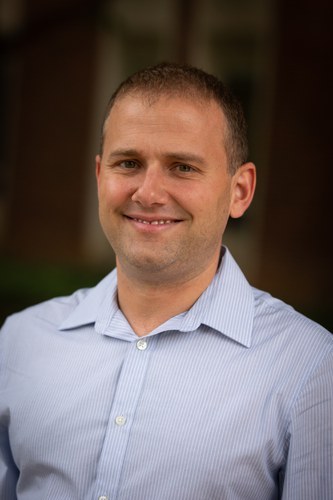 Benjamin

Bayly

,

Ph.D.
Assistant Professor in Family Studies, Child, and Youth Development
Academic Lead, Penn State Better Kid Care
207 Ferguson Building
University Park
,
PA
16802
Areas of Expertise
Prevention Science
Risk and Protective Factors in Childhood and Adolescence
Evidence-Based Programs
Program Implementation and Evaluation
Latent Variable Models
Recent Publications
Bayly, B.L., Hung, Y.W. & Cooper, D.K. (2021). Age-varying associations between child maltreatment, depressive symptoms, and frequent heavy episodic drinking. Journal of Youth and Adolescence, 1-13. doi.org/10.1007/s10964-021-01522-z
Bayly, B. L., & Vasilenko, S. A. (2021). An ecological latent class model of adolescent risk and protective factors: Implications for substance use and depression prevention. International Journal of Behavioral Development, 45(4), 355–367. doi:10.1177/01650254211005567
Bayly, B. L., & Bierman, K. L. (2021). Profiles of dysregulation moderate the impact of preschool teacher–student relationships on elementary school functioning. Early Education and Development, 1–19. doi:10.1080/10409289.2020.1865785
Bayly, B. L., Bierman, K. L., & Jacobson, L. (2021). Teacher, center, and neighborhood characteristics associated with variations in preschool quality in childcare centers. Child & Youth Care Forum. doi:10.1007/s10566-021-09599-0
Bayly, B. L., Dizon, E., Shrestha, G., Smith, C. L., Tekle, S., & Rhoades Cooper, B. (2020). Leveraging self-determination theory to understand which preschool teachers benefit most from a professional development intervention. Journal of Early Childhood Teacher Education, 1–19. doi:10.1080/10901027.2020.1818652
Bayly, B. L., & Bumpus, M. F. (2020). Patterns and implications of values similarity, accuracy, and relationship closeness between emerging adults and mothers. Journal of Moral Education, 49(4), 496–511. doi:10.1080/03057240.2019.1669545
Bayly, B., & Bumpus, M. F. (2020). Predictors and implications of values clarity in first-year college students. College Student Journal, 53(4), 397-404.
Bayly, B. L., & Bumpus, M. F. (2019). An exploration of engagement and effectiveness of an online values affirmation. Educational Research and Evaluation, 25(5-6), 248–269. doi:10.1080/13803611.2020.1717542
Jeffords, J. R., Bayly, B. L., Bumpus, M. F., & Hill, L. G. (2018). Investigating the relationship between university students' psychological flexibility and college self-efficacy. Journal of College Student Retention: Research, Theory & Practice, 22(2), 351-372.
Hust, S. J. T., Rodgers, K. B., & Bayly, B. (2017). Scripting sexual consent: Internalized traditional sexual scripts and sexual consent expectancies among college students. Family Relations, 66(1), 197–210. doi:10.1111/fare.12230
Bayly, B., & Gartstein, M. (2013). Mother's and father's reports on their child's temperament: Does gender matter?. Infant Behavior and Development, 36(1), 171-175.
Current Funding
Do Children Displaying Different Profiles of Cognitive and Behavioral Self-Regulation Respond Differently to Early Education Programs? Eunice Kennedy Shriver National Institute of Child Health and Human Development, 1R03HD098445-01. PI: Bayly, B.L.
Equipping a New Generation of Infant-Toddler Leaders through a Sustainable Peer Coaching Model. The William Penn Foundation. PI: Bayly, B.L.
Promoting Physical Activity among Preschool Children with Autism Spectrum Disorder: Expanding the Capacity of Teachers and Caregivers to Engage Children in Active Play. Pottstown Health and Wellness Foundation. PI: Bayly, B.L.
Graduate Students
Dr. Bayly is currently recruiting a master's or PhD level graduate student to join AESE in the Fall of 2022. Please reach out to him directly if interested.